Calvin Kwan
NMD
Interim Department Chair of Physical Medicine, Clinician
Joint Manipulation, Pain Management, Injection Therapies, Physical Medicine, and Sports Medicine
---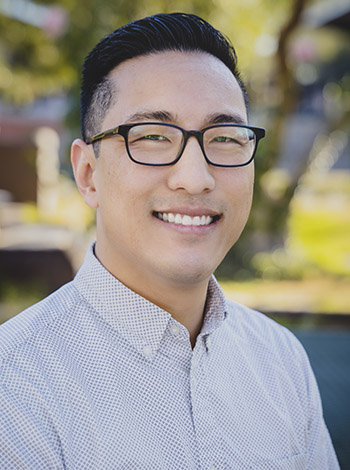 About
Dr. Kwan is a Naturopathic Medical Doctor who specializes in personalized, non-surgical approaches to pain management, hormone optimization, and sports medicine. He believes that finding the root cause of a patient's complaints is the key to effective and lasting results. Dr. Kwan has treated a number of patients from desk workers, weekend warriors, and club/professional athletes like the Seattle Mariners and the Seattle Saracens Rugby Club.
Dr. Kwan harnesses his expertise in physical and biological medicine techniques like prolotherapy injections, and hands-on work to help his patient's reach their goals.
Dr. Kwan completed his medical training and two years of residency at Bastyr University in Seattle, WA.
Dr Kwan is the interim chair of the physical medicine department, full-time teaching faculty, and supervising physician for the Sports Medicine Club at the Southwest College of Naturopathic Medicine.
Area of Focus
Joint manipulation, pain management, injection therapies, physical and sports medicine
Education
BS in Microbiology, Minor in Chemistry, 2004, California State Polytechnic University-Pomona
Doctorate of Naturopathic Medicine, 2012, Bastyr University